Want to Become a New Client? Start Here!
Welcome! You're in the right place if you would like to inquire about services or become a new client with Jet Set Pet Sitters, LLC.
Below you'll find 4 easy steps to get started and book your Meet & Greet with us.
1. Set up your profile with our online booking system.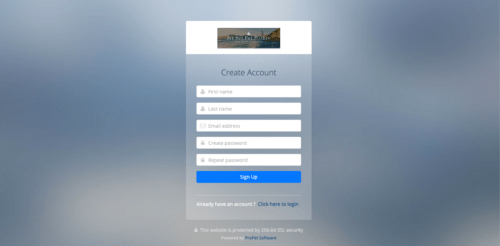 Click HERE to complete a profile for yourself and your pet(s). The more detailed the better, as your profile will help us get to know you and your pup so we can determine how to best serve you.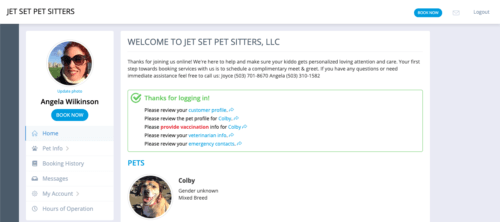 2. Schedule a Meet & Greet.
The next step is to schedule a meet & greet with us. This gives us the opportunity to meet you and your pup(s) and make sure we're the best fit for you.
If you're interested in booking private, in-home pet care, please make a note when you book your meet & greet. That way we can make arrangements to come to your home for the meeting.
If you live outside of the Greater Portland Metro area let us know and Angela will arrange a virtual Meet & Greet with you through Skype.
To schedule your Meet & Greet, click the blue "BOOK NOW" button on the left side of your online profile.
You'll see the following screen with booking options: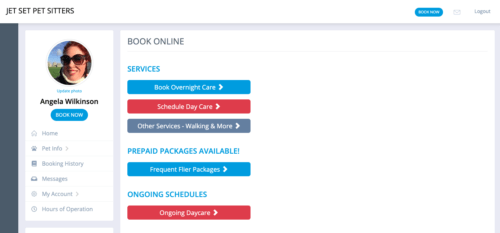 Select the option for: "Other Services: Walking & More" and on the next screen choose the first option "Meet & Greet".
You'll be asked to add your pet(s) and once you do, scroll to the bottom of the page to choose either "first available" or a specific date and time.
Click continue to go to the next page.
You'll be asked to agree to our Service Agreement and Veterinarian Release Forms. Please print and bring signed copies with you or if you're unable to prior our meeting we can provide you with copies at the Meet & Greet.
Once you submit your request, we will follow up and confirm the day and time of your Meet & Greet. If you don't hear from us within 24 hours please call Joyce at 503-701-8670 for assistance.
3. Book Your Services.
Once your profile is complete and we've had our Meet & Greet, you're free to book as many services as you'd like.
We take overnight boarding requests up to 1 year in advance and we recommend booking with us as soon as you have potential dates in mind. Daycare & Pet Visits can be scheduled up to 60 days in advance.
*Due to a limited availability of our private 24/hour in-home services we're only able to accommodate one family at a time. Please confirm Angela's availability on our calendar prior to booking your flights as she generally books several months in advance.
4. Enjoy Your Vacation!
All you need to do is pack for you and your pup and drop him/her off with us, we'll take care of the rest. It's your time to relax and enjoy your well-deserved vacation.
If you're wondering what to bring for your pup, we've put together an easy done-for-you packing checklist HERE.