Client Testimonials & Rave Reviews
It's important to find a pet care professional you can trust. Most of our clients found us after having a bad experience using a hobby sitter or someone they found on a dog sitting/walking app.
Before coming to Jet Set Pet Sitters, LLC, many of them had experienced high levels of stress and anxiety at the thought of leaving their pup, preventing them from traveling and going away on vacation.
As you read our clients' stories you'll see why they only trust Jet Set Pet Sitters to take care of their babies and how it's given them greater freedom to travel, without worrying whether their little boy or girl is safe and having fun.
After reading what our clients have to say, we hope you'll decide to join our Jet Set Pet family too!
---
"OUR PUPS DON'T EVEN MISS US!"
Travel always comes with that nagging question "…but how's my dog?"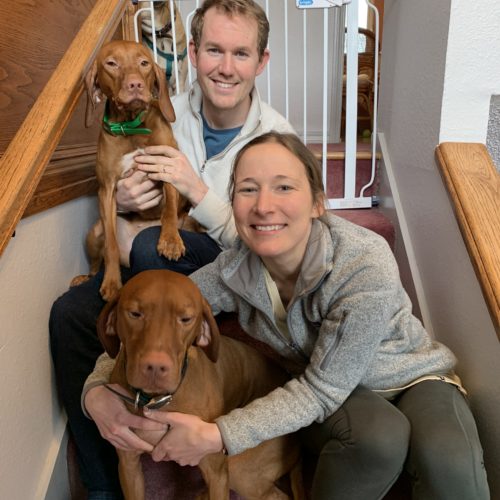 With Angela & Joyce that quickly becomes "I wonder if the pups even know we're gone?"
This duo has no problem giving our pair of Vizslas (a notoriously needy breed) all the love and attention they can ask for, and they do it with a smile because they truly care. It's a huge relief to find happy, care-free pups every time we come home. Sometimes they even cry when parting ways with Angela! A clear sign of an excellent caregiver.
Lindsay & Kory Keeney – Lake Oswego, OR
---
"ABSOLUTELY THE VERY BEST"
I HIGHLY recommend Jet Set Pet Sitters. Joyce and her daughter Angela are absolutely the very best. Their "sitting" is in their home and both my daughter and I bring our fur babies to them. They even sent me a Valentine's picture when my sweetie had to spend the weekend with them over the holiday. Angela actually slept with my little girl as she was only 4 months old at the time. They are a quick trip to Damascus and a welcoming home with a huge yard.
Sharon Albert – Happy Valley, OR
---
"THEIR CARE EXCEEDED MY EXPECTATIONS"
I stumbled upon Jet Set Pet Sitters when I was in need of both daytime care and boarding while we were in the process of moving. Joyce and Angela are beyond FANTASTIC!
They love the dogs as if they were their own. After trying a more traditional boarding facility last summer, I was nervous to leave our pup again. But the home atmosphere and the care these two provide exceeded my expectations! Thank you Joyce and Angela!
Kylee Kindred – Happy Valley, OR
---
"WE HAD NOT TRAVELED IN 2 YEARS OUT OF FEAR OF LEAVING OUR LITTLE BOY!"
Angela and Joyce have taken such great care of our little boy, Dersey over the past year.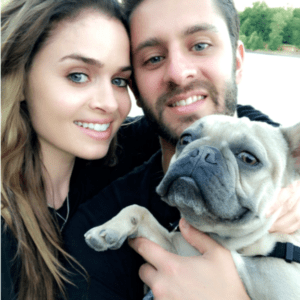 We had not traveled in 2 years out of fear of leaving him with the wrong person who didn't pay attention to all the details that makes our little guy feel at home.
Angela and Joyce are so knowledgeable and detail oriented.
They pay attention to all the special details of his routines and shower him with love so that he doesn't even know mom and dad are away.
We have now moved to another state and will continue to have Angela come stay with our little boy because we know he is in the best hands. They have put us at so much ease and we cannot say enough good things about them. Thank you, Joyce and Angela, for all you have done for us and our little boy!
Brianne, Adrian and Dersey – Bellevue, Washington
---
"WE HADN'T LEFT OUR DOG IN 2 YEARS – TRUST ME, THEY'RE GREAT!"
It's not easy for some of us to leave our pets when we don't have family or folks to help out. Particularly when we've had bad experiences before. I finally trusted my NextDoor.com community's recommendations. I was not disappointed!
Jet Set Pet Sitters in Damascus is fabulous! In home daycare and boarding, as well as other services. Joyce and Angela treat the doggies just like their own.

I received a video of the smaller pups (like mine) playing, and photo of Angela with a group of them. My Little Linda was on the couch, looking relaxed and enjoying herself.
She stayed three days, and she was super mellow. Give them a call. So close to Happy Valley- just a hop skip and a jump past Safeway!
Mandy & Jonathan Smith – Happy Valley, OR
---
"JOYCE & ANGELA ARE AMAZING!"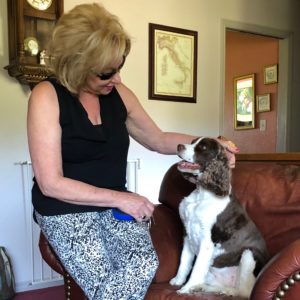 It's like leaving my girl at grandma's house but better because there are playmates!
The love, attention, and care they give to each pooch is wonderful.
My girl looks forward to her every Tuesday time!
Although it pulls on my heart strings to leave my girl for longer periods of time when we're on vacay, I know she is in the best of the best care while I am away!
Two thumbs and four paws up!!!
Cheryl & Martyn Belozer – Milwaukie, Oregon
---
"IT'S HARD TO PUT INTO WORDS HOW GRATEFUL WE ARE!"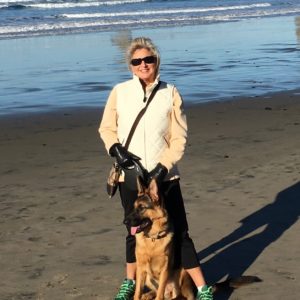 Newly retired with a huge travel bucket list and also with a 2 year old very attached to us German Shepherd.
Our Tanya makes herself at home at their house which was such a relief to us. She even sleeps on the bed with Joyce. Patient and kind is the best way to describe the two of them and their home.
They recently had a Birthday Party for their 11 year old dog Colby.  Homemade cupcakes for all the "kiddos".  Seeing all the dogs running around their house, room to room with party hats on while their Moms & Dads sat in the living room visiting. This is a day I will never forget.  I thought, this must be what dog heaven is like.
Our last trip we were out of town 17 straight days and knowing our Tanya was with them truly made it carefree. We truly are blessed to have these 2 beautiful women in our lives.
Ralph & Theresa Wooden – Damascus, Oregon
---
"I HIGHLY RECOMMEND JET SET PET SITTERS"
My mature (15 year old) dog needed a good home for a few days while I traveled abroad last summer,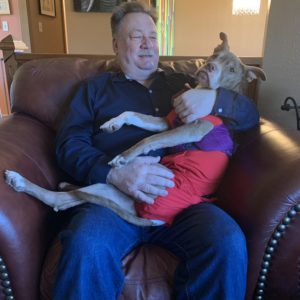 and I decided to give Jet Set Pet Sitters a try based on their excellent reviews.
Joyce and Angela greeted us warmly and gave me a good feeling about leaving my dear old friend in their care. While away, I was provided daily updates and photos that reassured me all was well.
On my return, I found my friend had been very well cared for. I have since left her in Joyce and Angela's care several times, and she clearly enjoys her stays. I highly recommend Jet Set Pet Sitters.
Jim Hamman – Milwaukie, Oregon
---
"ANGELA IS OUR PERSONAL "Angel" COMING TO OUR HOUSE TO CARE FOR CALLIE!!"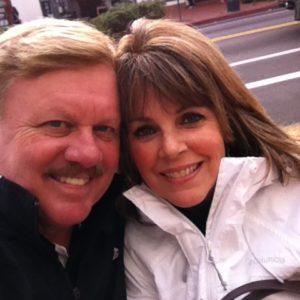 Angela's attention to our older dog is above and beyond. She takes care of her medications, helping with her diet and even taking Callie in her car for drives.
When Callie is having a problem Angela solves it, and knowing that we worry, tries not to disturb our time away.
She has tried to make Callies life better even going to the pet store, getting her a better diet and taking her to the vet! If this isn't enough she leaves our home better than when she came. She has become a personal friend to our family.
We highly recommend Angela and Joyce!!! I guess the secret is out and we have to share.
Debby and Greg Vail – Happy Valley, Oregon
---
"HOME AWAY FROM HOME FOR OUR PUP!"
Typical 'sitters' have a cozy concrete / fenced cage for our dog to stay in with a 30 minute walk around  session. Jet Set Pet Sitters get's my recommendation every day of the week!! They treat our pup like a member of their own family. I have no reservation asking them to take care of our pup.
Matthew Burris – Bend, Oregon
---
"WE ARE SO THRILLED TO HAVE FOUND JET SET PET SITTERS!"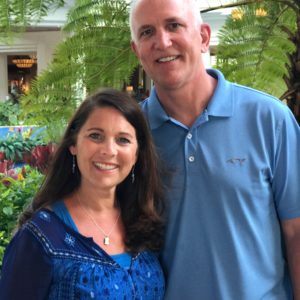 I met Angela and Joyce at a time when I was very stressed about leaving my pup when he was only a few weeks post knee surgery. We had a recent bad experience with another sitter so I was very concerned to find someone we could trust to follow his post-surgery instructions.
Joyce and Angela had a very calming presence and I felt very reassured that Angela was going to provide excellent care for our pup while staying in our home.
During our meeting, Angela asked questions and was very determined to understand and follow all our post-surgery instructions. She did everything exactly as instructed! Our dog also has separation anxiety and has had a hard time adjusting back to his crate after our recent move to OR. Angela and I talked about this and she obviously worked with him because when we returned he was much better adjusted to his crate. Due to surgery, our dog was 100% leash restricted and unable to take walks. Angela sat outside regularly to help him break up his day and relax in the sun. We are so thrilled to have found her!
While on our trip, Angela sent pics of my pup and was always responsive when I contacted her. I was curious to see some pics, but never felt the need to make sure he was ok. Joyce also stopped by to check up on our pup and followed up with me to make sure we were enjoying our trip and not worrying about him. We also plan to board with them in the future when our dog is healed and can be around other dogs. It's no greater feeling to be away on a trip and be able to relax knowing that our pup is truly being cared for!
When we returned home, it was obvious that our pup had a great time with Angela. We have used several pet sitters over the years and have never felt so reassured when we returned. Angela left our house spotless! We had company coming the following weekend and she had washed all her sheets and towels. She had no idea what a help that would be. We have used Angela several more times now and we are truly spoiled to have found someone that is so trustworthy and responsible!
Michelle & Rich Lange – Happy Valley, Oregon
---
"THERE AREN'T ENOUGH WORDS TO EXPRESS HOW GRATEFUL I AM THAT I FOUND ANGELA & JOYCE."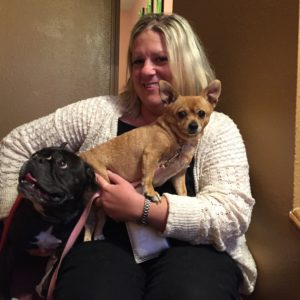 I had a bad experience in the past boarding them and was a nervous wreck trying out a new place.
Joyce and Angela made me feel at ease prior to their stay, as well as during their stay. They completely accepted and understood my "obsession" and love that I have for my babies.
Their home environment put my dogs at ease, their were no kennels involved and most importantly my babies came home HAPPY, calm and tired!
Thank you so much Angela and Joyce! Niko and Coco will be back as they have found their home away from home.
Sophie Buck – Happy Valley, Oregon
---
"THERE IS NO BETTER CHOICE THAN JET SET PET SITTERS FOR PET CARE."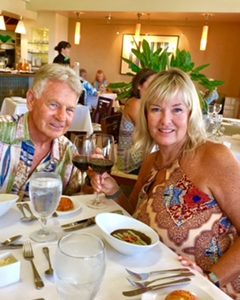 My husband and I have had the pleasure of knowing Joyce for over 15 years. We share a great joy of pets and I have personally met some of Joyce's personal pets over the years. It was apparent to us that Joyce takes pet care & ownership very seriously.
We have a very high standard of care for our pets. You could say they are spoiled! We moved to Maui from Malibu, CA 15 years ago. For many years we tried several Pet Sitters. We came home to a messy home, dead plants and very unhappy pets. When Joyce and her husband were visiting Maui I asked she and her husband to come to our home. Immediately our beloved dog (age 13) was happy and they can tell when someone is caring! I asked if they would consider coming to Maui and caring for our dog and also our home.
Over the next few years Joyce would travel here and care for our dog, home and yard plants while we traveled. She came to care for our dog up to 2 months. We came home and our dog was Happy and Healthy and our Home in Perfect Condition.
Over the past few years Joyce has come to Maui to care for our cat. Again, superlative care and we had nothing to ever be concerned with. I left detailed directions for our cat and home and everything was followed to each detail. Joyce is well worth the additional cost to bring her to Maui. If I lived closer of course, there would be no other choice. We have needed to travel for health reasons several times and it was stressful. But we had NO concerns or worries about our pets or home and everything was always in EXCEPTIONAL order upon our return.
There is no better choice than Joyce & Angela for Pet Care. They provide a beautiful, loving environment. We cannot say enough how wonderful they are as people who are trustworthy, caring and respectful.
Cheryll & Stuart Kastan, DDS – Maui, Hawaii
---
"JOYCE & ANGELA ARE DOG WHISPERERS"
We have an 11-year-old Bichapoo whose care we won't entrust to just anyone.
We have no qualms about leaving Lucy with Joyce or Angela whether it is for a night or an extended period of time.
She is loved and cared for at Jet Set Pet Sitters. She's given belly rubs, massages, and much TLC.
Lucy knows where she is the minute we turn onto their street. She starts whining and can't wait to greet Joyce and Angela at the door.
Leaving Lucy is less stressful for us because we know she is nurtured and cared for just as if she were at home. These ladies are the sitters you want If you are looking for a home away from home for your pet. We can go on vacation with peace of mind knowing Lucy is in good hands with the ladies at Jet Set Pet Sitters.
Barb & Troy Watts – Happy Valley, Oregon
---
"ANGELA & JOYCE AT JET SET PET SITTERS WERE ABSOLUTELY PERFECT FOR DOGGY DAYCARE!"
Buddy was so excited to see them in the morning and was a happy, relaxed pup when we picked him up.
We had no worries about Buddy throughout the day and Angela was extremely responsive when I reached out to see how Buddy was doing.
We will be sending Buddy back so he can hang out with all his new friends!
Kangda Hendrix – Gresham, Oregon
---
"JOYCE AND ANGELA ARE AMAZING!!"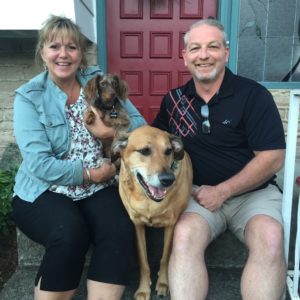 They take such great care of our pups! Ruby and Jackson always have the best time!
As a pet owner traveling can be stressful, and knowing that our pups are in such loving care makes all the difference in the world!
Stephanie & Ron Gross – Sherwood, Oregon
---
"IF YOU'RE LOOKING FOR A SAFE, FRIENDLY AND FUN PLACE FOR YOUR DOG, JET SET PET SITTERS IS IT." 
Our dog Tuck loves going to Jet Set Pet Sitters for a little vacation. So much so, he escaped our yard while we were gone and went down the street to Jet Set Pet Sitters to have more fun! True story!
If you are looking for a safe, friendly and fun place for your dog this is the place.
I would recommend this sweet Mother & Daughter duo to anyone who has a pup that needs a place to stay while you are away.
Mindy Burris – Damascus, Oregon
---
"I RECOMMEND JET SET PET SITTERS SERVICES 100%!"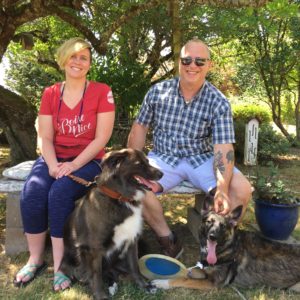 We left our dog, Pepper, with Angela while we were getting married in the Troutdale area, and she was great!
Super flexible and accommodating with our (quite hectic) timeline, always willing to move things around, and even spent a good 20 minutes searching for a leash that my husband *swore* he brought in with us, but later turned out to be in our car (sorry Angela!).
Pepper returned home happy and healthy and sufficiently worn out from playing with her new dog and human friends.
Samantha & Dan – Seattle, Washington
---
"WE CAN'T SAY ENOUGH GOOD ABOUT JOYCE & ANGELA AND THEIR LOVING CARE."
Our Olive is a Saint Bernard that needs lots of attention and would not do well at a "farm kennel" – she loves it at Jet Set Pet Sitters!
She is happy and tired when she comes home – a testament to the good time that she has!
I've known Joyce for about 20 years and she's a good doggie sitter and all around great person! Thanks!!
Kerry & Garth Edwards – Happy Valley, Oregon
---
"THEY TREAT HIM LIKE HE'S ONE OF THEIR VERY

OWN."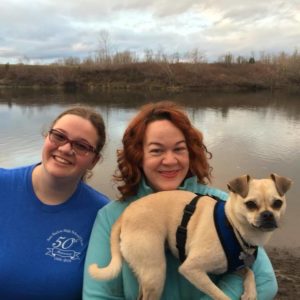 Rocky is 20 pounds of pure ENERGY and he always loves to stay at Jet Set Pet Sitters.
Angela and Joyce treat him like he is one of their very own. I always know he will be loved and cared for and kept SAFE! That is the best feeling!!!
Emily Kohler – Damascus, Oregon
---
"WE WERE NERVOUS ABOUT LEAVING OUR BABIES."
We found ourselves without a dog sitter just under a week from a vacation and that's when I happened to find Jet Set Pet Sitters online!
Our two dogs had never been with someone that wasn't family and we were nervous about leaving our babies with someone that we didn't know.
When we arrived at the house we realized right away that both Angela and Joyce know what they are doing and it made it so easy to trust them to take care of our girls!
Throughout the weekend I got updates on how the dogs were doing and was happy to hear that they were able to take care of each of them differently based on their unique needs/personalities!
I am so thankful we found Angela and Joyce so that we can have peace of mind while traveling and a consistent sitter for our girls!
Sara Currie – Oregon City, Oregon
---
"I WOULD HIGHLY RECOMMEND JET SET PET SITTERS!"
They were even willing to take care of my one year old "grand puppy".
Both my dog (Jack) and the pup (Charlie) had fun. I know both dogs will be spending quality time with Joyce and Angela at Jet Set Pet Sitters in the future.
Sally Gardner – Milwaukie, Oregon
---
"ANGELA AND JOYCE ARE THE PERFECT PET SITTERS."
They care for their guests as they do their own dog. They are very diligent in listening to your pups needs and following through with your requests.
Will definitely use them again!! My dog was in no hurry to leave after 7 days. In fact, I think she misses her 'pack'!
Donna McClelland – Gresham, Oregon
---
"WE WILL DEFINITELY BE BRINGING HIM BACK!"
Junior, our maltese poodle had a great stay this weekend with Angela and Joyce.
They showered him with love and attention. He was super calm and happy when we picked him up. We will definitely bring him back!
Cayla Ramos – Gresham, Oregon
---
"I COULD ACTUALLY RELAX WHEN WE LEFT HER."
After our Shepherd passed away, our dog Lexy would run away whenever we would have her watched by a dog sitter. I love taking her to Jet Set Pet Sitters!
Joyce & Angela are so good with her, I could actually relax when we left her knowing she was safe, having fun, and being spoiled!!!
Erin Thielman – Milwaukie, Oregon
---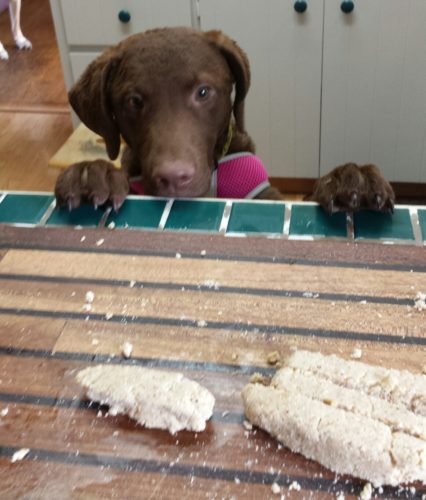 Angela and Joyce at Jet Set Pet Sitters were very sweet and knowledgeable.
They communicated very well and sent us pictures & updates.
Gabbi came home appropriately worn out from playing at doggy daycare.
Traci Kerian – Happy Valley,  Oregon