Want to Know What Makes Us Different?
"The Jet Set Pet Sitter Experience"
Your pup will thrive in our truly dog-centric doggy resort because we don't believe in a one-size-fits-all approach to pet care. We at Jet Set Pet Sitters, LLC cater to every pet's individual needs so that they feel understood, loved and deeply cared for.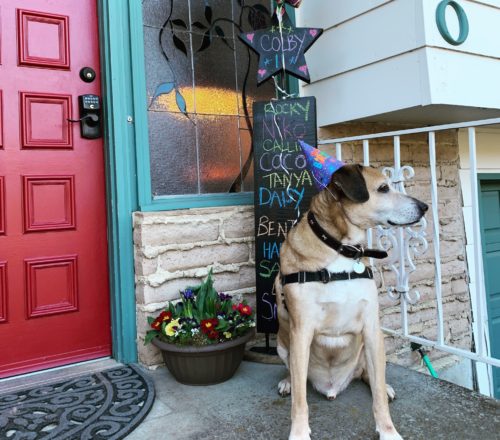 Here's how we do it…
Our Unconditional Love of Animals
We have a genuine love for all animals, and we feel it's our responsibility to care for and protect them.
We've been taking care of animals for over two decades and it's not just a hobby or side-gig for us, we take every aspect of our work very seriously.
Our belief is that every animal is a sentient being whose unique personality and feelings should be honored. This is why we personalize all of our services to each individual pet.
First Class Individualized Service & Personalized Care
We believe your beloved pet deserves the best. We strive to maintain his/her daily routine and enhance their experience while in our care. If that means making them 3 meals a day or taking them out for hourly potty trips it's what we do. We go above and beyond your average pet sitter to make sure all of their physical, mental and emotional needs are taken care of.
Every pup who stays as our guest enjoys unlimited one-on-one attention, belly rubs, and frequent walks in our lushly landscaped, one-acre, park-like yard. They have free range of our private home and can enjoy kennel-free accommodations with all the luxurious amenities your baby deserves.
All-Inclusive Pricing
What you see is what you get. There are no hidden fees!
Once you arrive at Jet Set Pet Sitters, LLC everything is taken care of. Our all-inclusive stay means that your pup gets VIP treatment without additional added costs.
There are NO up-charges for food, treats, walks or potty trips which is common among kennel & boarding facilities. It's all included in our straight-forward pricing.
Convenient Online Booking
We use a professional booking system giving you the convenience to schedule services with us online 24-hours a day. After setting up your initial profile, you can schedule a complimentary meet & greet and start requesting dates for doggy daycare, overnight stays and private in-home care.
We'll review your request promptly and you'll receive a confirmation once your services have been booked. No more worrying or second guessing whether or not you have trustworthy and reliable pet care for your baby.
Vetted Staff with Training & Experience
We hire and train our staff to be just like us so no matter who's scheduled to provide your service you'll have a caregiver who embodies our values and commitment to providing top-of-the-line care.
Private 24-Hour, Premium In-Home Care
We don't believe the standard model of care is good enough for your pup.
Our premium, private home sitting service gives you the peace-of-mind that your home and pet will be taken care of while you're away.
We go above and beyond what traditional pet sitters provide because we care for your pet round-the-clock, in the comfort of their own home. We'll travel anywhere in the world to give your little boy or little girl the one-on-one time and attention like they're used to. Not to mention we'll keep your home safely tended to while you're away.
Safety is Always First!
As certified Pet First Aid & CPR caregivers we can quickly assess and manage any type of situation or in the event of an emergency.
All of our staff members receive annual training and as a team we practice skills on an ongoing basis. We follow safety protocols to prevent accidents and injuries that an untrained sitter would not notice or be prepared for. Our motto is "Better to be safe than sorry!"
---
About Jet Set Pet Sitters Headquarters
Headquarters for Jet Set Pet Sitters, LLC is based out of our owners' private home in Damascus, Oregon on a gorgeous, lushly landscaped, one-acre park-like yard.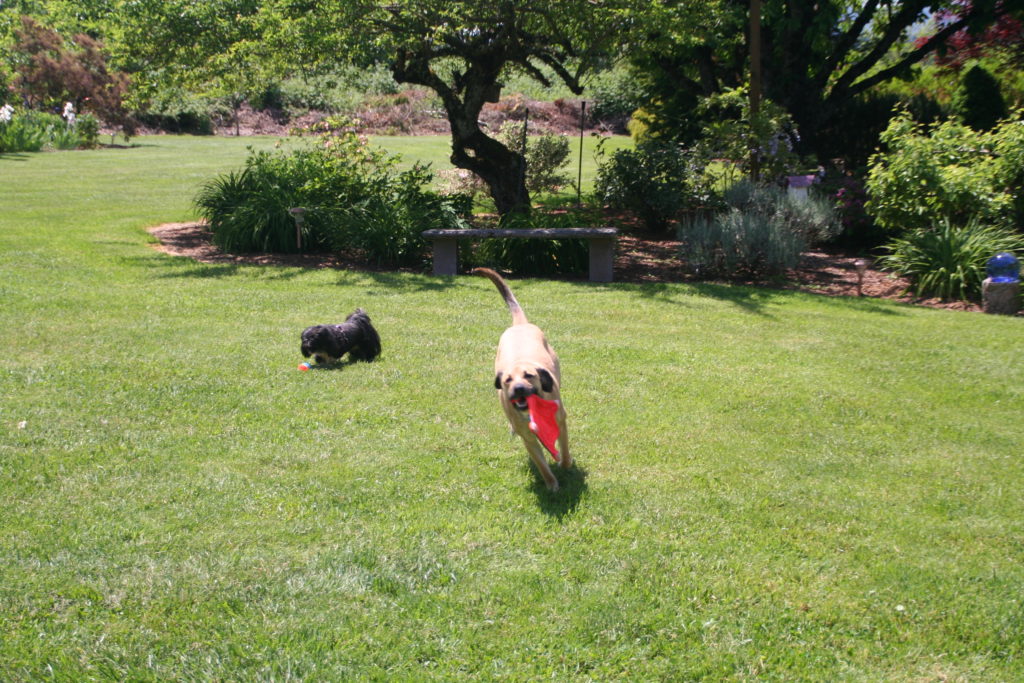 We have kennel and cage-free accommodations with all the luxurious amenities your pup could dream of.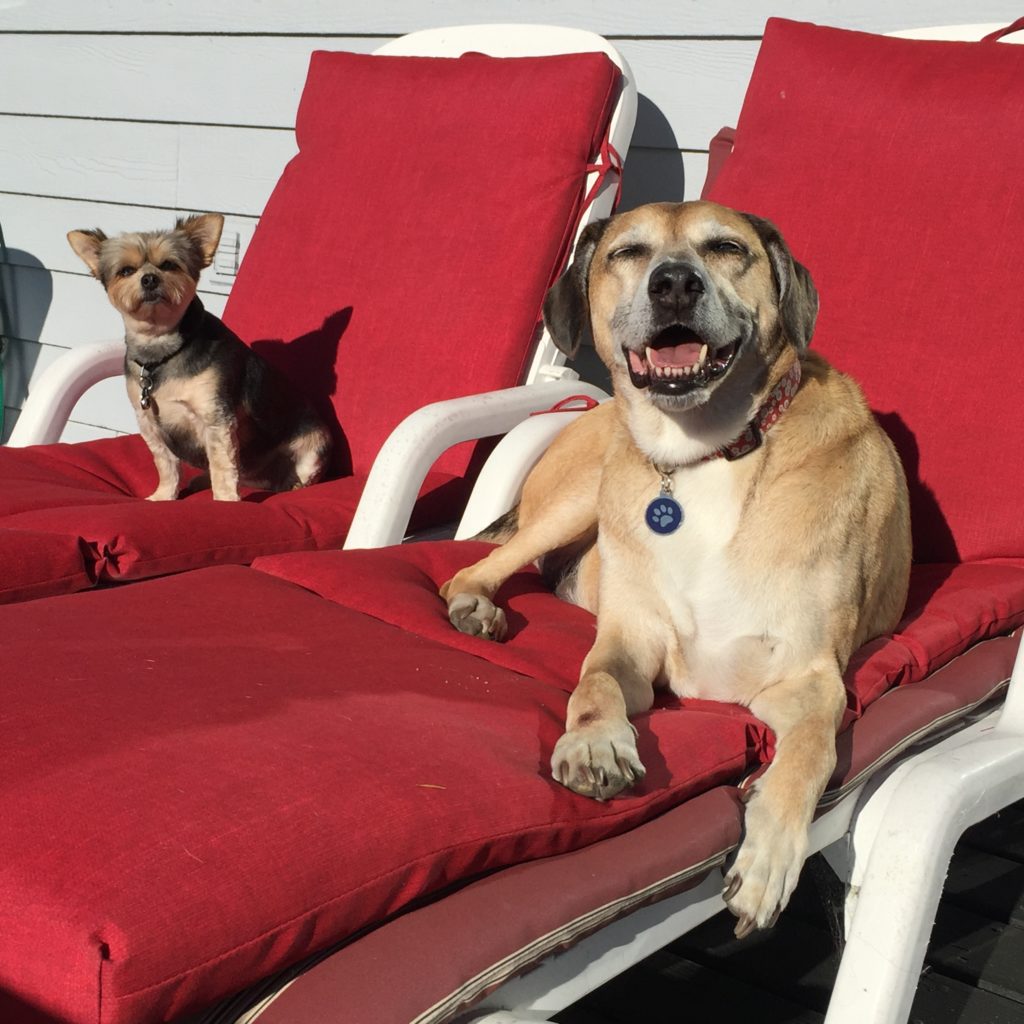 We have designated areas for pups to go if they need quiet time or prefer to take a nap. Every pup has the ability to choose where they spend their time night and day.
You'll find most pups playing with toys, napping and socializing with their friends in the living room. Our regular visitors know the routine and you can often hear them barking with excitement as they pull up the street on their way to doggy daycare.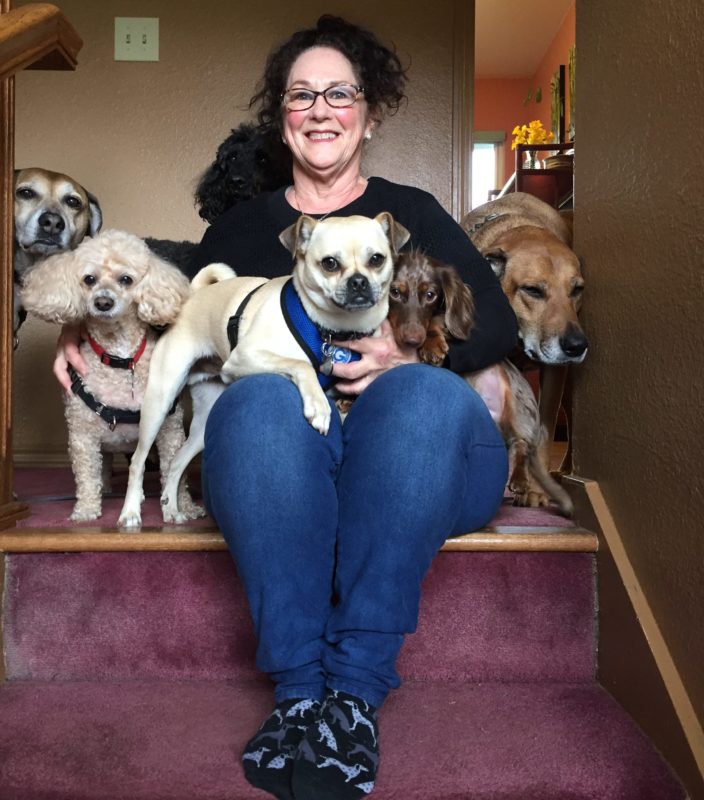 Your pup will have a selection of couches, lux doggy beds, cozy blankets and even our owners' private beds to choose from when they want time away from the pack.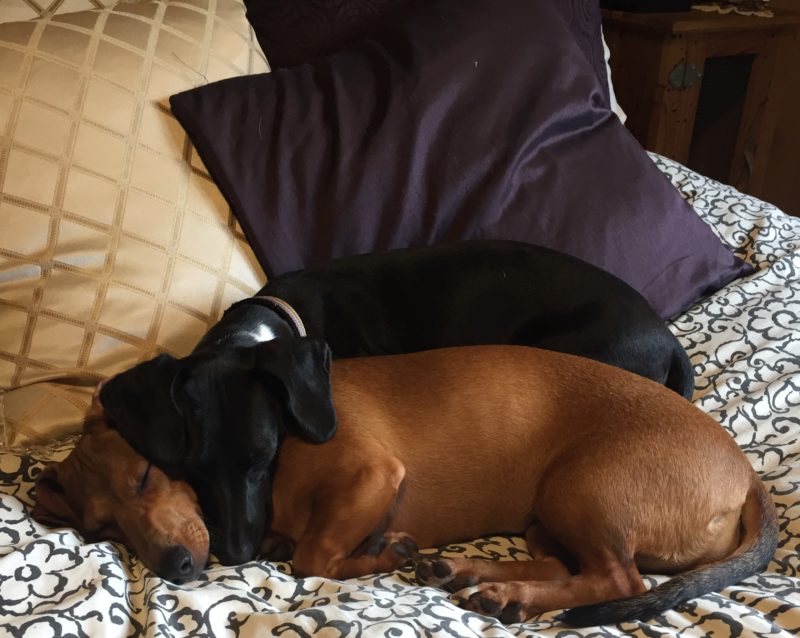 Once your dog comes to Jet Set Pet Sitters, they'll be begging you to bring them back to come play with their friends!